TORONTO, Oct. 16, 2013 — Ripley's Aquarium of Canada Welcomes First Guests in Toronto TORONTO, Oct. 16, 2013 /PRNewswire/ – Toronto's newest and most exciting attraction, Ripley's Aquarium of Canada, opens its doors to the public today. Containing over 5.7 million litres of water, the 12,500 square metre (135,000 square foot) interactive attraction immerses guests in a thrilling underwater adventure that showcases more than 16,000 marine animals and over 450 species. Open 365 days a year, Canada's largest indoor aquarium features the biggest shark collection in North America, one of the world's most extensive jelly fish exhibits, 100+ year old giant lobsters, sting ray and bamboo shark touch pools and daily live dive shows. From the heart-pounding experience of Dangerous Lagoon, a football-field length glass viewing tunnel with moving glide-path sidewalk through sharks, green sea turtles, sawfish and moray eels; to the hypnotic dance of Pacific sea nettle jelly fish which illuminate an array of breathtaking colours from within the world's largest kreisel tank at Planet Jellies, Ripley's Aquarium of Canada will captivate Torontonians as well as guests from around the world and is expected to draw over 2 million visitors per year. Among the awe-inspiring exhibits, Ripley's Aquarium of Canada features: The Canadian Waters Gallery – 17 exhibits of aquatic animals from Canada's own backyard including extremely rare electric blue lobsters from the Atlantic Ocean, unusual Arctic Grayling, giant Pacific octopuses, and a 180-degree Pacific Kelp panel exhibit with wave-making actions that simulate the British Columbia shoreline. The 420,000 litre Rainbow Reef tank with 60 varieties of colourful species from the Caribbean and Indo-Pacific regions including tangs, surgeonfish, angles, butterfly fish, damsels, chromis and clownfish. A fun-for-all-ages Discovery Centre with tsunami simulator, Great Lakes locks exhibit, horseshoe crab touch pools, yellow 'research' submarine, Shark Reef crawl tunnel, and bubble peekaboo pop-ups among adorable pufferfish or the ever-popular clown fish. Ray Bay where dozens of sting rays playfully swim across a large viewing area and to the surface of the interactive Ray touch pool. The Gallery featuring exotic marine life such as the delicate sea horse and leafy sea dragons, as well as some of the world's most poisonous fish – lionfish and stone fish. A revolutionary behind the scenes look at actual Life Support System of two of the Aquarium's largest tanks; Dangerous Lagoon and Ray Bay. More than 100 interactive exhibits including touch pools, multimedia displays and learning centres. Ripley's Aquarium of Canada is also home to a highly-experienced animal husbandry team of more than 20 marine biologists and aquarists. Under the leadership of Director of Husbandry, Andy Dehart, the team is responsible for the long-term care of the animals in the exhibit, as well as overseeing water chemistry, animal nutrition, and animal enrichment. The Aquarium strictly adheres to the standards of animal welfare, veterinary care, wildlife conservation, scientific research, education, staffing, and safety, as regulated by Association of Zoos and Aquariums (AZA), and the Canadian Association of Zoos and Aquariums (CAZA).
in Wireless Speed: PC Magazine Text Size By Sounak Mukhopadhyay | October 17, 2013 11:18 AM EST Canada beats the U.S. when it comes to experiencing faster wireless speed, a PC Magazine study claims. The magazine conducted the very first study on wireless networks in Canada and found that the speed which is delivered by the major telecom providers in the country was exceptional. The top 3 telecom companies in the country are Bell, Rogers and Telus. The study reports have been revealed on Wednesday, which emphasises on the finding that U.S. users may well be jealous of the urban users in Canada and the kind of wireless speed they enjoy. The 2-month long study conducted in August and September was performed in 13 metros of Canada, including Ottawa, Hamilton and Toronto. It was also conducted in Edmonton, Vancouver and Montreal. The study results mark Rogers as the winner in providing the fastest wireless network which Bell as well Telus does not fall much behind. While the magazine tested uploads and downloads of data like apps, photos and video, it did not put mobile phone calling quality under the scanner. PC Magazine had a similar test in the U.S. as well, which declared Long-Term Evolution network by AT&T as the fastest in the country. On the other hand, the prices charged by wireless providers in Canada are significantly higher than what is charged in the U.S.
EU, Canada set to conclude free-trade deal
"The talks are now well advanced" and the two will meet in Brussels "with the aim of concluding negotiations on an accord that offers both sides major opportunities," Commission spokesman Olivier Bailly said on Thursday. The two men will then brief the press on their discussions, Bailly said, declining to give details of the accord which remain to be settled. Overnight, Harper said "we will soon complete negotiations" on a free-trade accord which began in 2009, with Barroso tweeting that he hoped to conclude quickly. Many observers see a deal, which has proved difficult to conclude, as a possible template for EU talks with the United States on TTIP, the Transatlantic Trade and Investment Partnership which is touted as one of the biggest free-trade accords ever. Brussels and Washington have held a first round of discussions and are committed to making speedy progress but there are a host of differences to settle. According to EU figures, bilateral trade in goods last year was worth 61.7 bn euros ($84.0 billion), with Canada the 11th largest trading partner of the European Union, while the 28-member bloc was its second most important market after the United States. Official sources told AFP earlier the deal would give the European Union increased access for cheese sales, one of the last hurdles. On several previous occasions officials on both sides have said a deal was imminent but deadlines passed and no announcement was forthcoming. Negotiations were begun in 2009 with the expectation they would be concluded by late 2012 but they became deadlocked over a few issues, mainly in agriculture. Canada asked for increased European access for its beef while the EU sought to lower tariffs of up to 300 percent shielding Canada's dairy industry from imports of European cheeses. A transatlantic deal would give Canadian companies access to 500 million European consumers and eliminate 98 percent of Canadian tariffs on EU goods. Politics & Government 'If I Could, They Would Already Be in Jail,' Sheriff Grady Judd said Good Morning America London (AFP) – A British geneticist said Thursday he may have solved the mystery of the yeti, after matching DNA from two animals said to be the mythical beast to an ancient polar bear. AFP
Canada not doing enough to tackle problems of aboriginal people: U.N.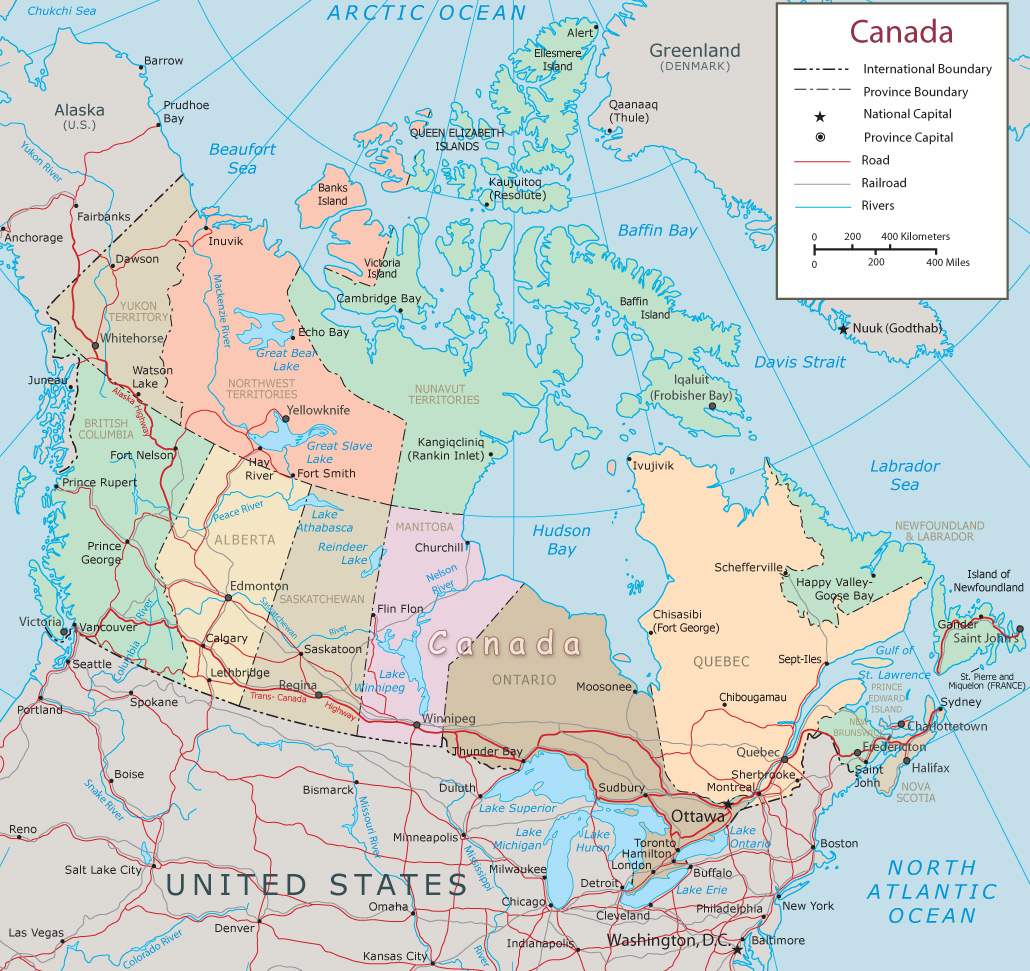 By David Ljunggren October 15, 2013 5:56 PM Done By David Ljunggren OTTAWA (Reuters) – Canada is not doing enough to tackle the social and economic ills facing its large aboriginal population, which is beset by poverty, poor housing and high unemployment, a United Nations official said on Tuesday. In a rare international rebuke to Canada, James Anaya, the U.N. special rapporteur on the rights of indigenous peoples, said Ottawa was taking some measures to address problems that have bedeviled the native population for many decades. "It is equally clear that these steps are insufficient, and have yet to fully respond to aboriginal peoples' urgent needs," he told a news conference in Ottawa at the end of a nine-day visit. "Canada consistently ranks near the top among countries with respect to human development standards, and yet … aboriginal people live in conditions akin to those in countries that rank much lower and in which poverty abounds." Anaya said indigenous people suffered from high levels of violence, crime, unemployment, suicide and "woefully inadequate" housing which has led to a range of health problems. A 2011 census showed Canada has 1.4 million aboriginals, or about 4.3 percent of the overall population. "As acknowledged by the rapporteur, positive steps have been taken and challenges remain. The comments of the rapporteur encourage us to continue working hard to achieve results," Aboriginal Affairs Minister Bernard Valcourt said in a statement. Some Canadian aboriginal bands briefly blockaded roads and rail lines in January – as well as the Ottawa building where Prime Minister Stephen Harper has an office – as part of a national protest called "Idle No More" against the poor living conditions of many native people. In March, an alliance of Canadian and U.S. aboriginal groups vowed to block three proposed pipelines that are planned to transport oil from tar sands in Alberta through the United States. Aboriginals complain that various levels of government in Canada have not properly consulted them before approving exploitation of natural resources on lands that native people consider to be theirs. "I've seen enough to know there needs to be further dialogue with regards to the pipeline(s)," said Anaya.